National Association of Letter Carriers Branch 79
210 Queen Anne Ave N Suite 201 Seattle, WA 98109
 Phone

(206) 284-3420

 
 Fax

(206) 284- 3432
Temporary Office Hours 7:30 am to 3:30pm Mon-Fri
Due to the Coronavirus Pandemic, please be advised that the full-time branch officers are practicing social distancing and may or may not be in the office. They can be reached during business hours at: 
President BJ Hansen: 206-841-2558
Vice President Kevin Gottlieb: 206-303-9382
Secretary Treasurer Mark Meyers: 206-819-9863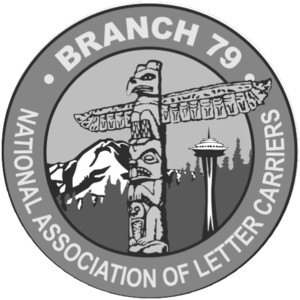 Everyone

should have received their Essential Service Provider Letter from management by now. If you have not received yours, contact the Branch President. You can email her at: bjhansen@gmail.com Please let her know which office you are at. 
Visits: 1220